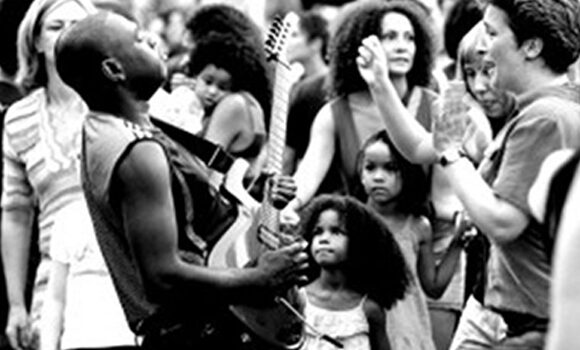 Mike Brown – Lead Guitar
Mike Brown is the eclectic guitarist for LCGC. Mike started his musical journey aged 7 and was tutored by his father. From there Mike's skills grew further in church where he played with flair and zeal. As a result of this exposure he was asked to do his first major church concert playing for Inspirational Choir. His other Gospel accomplishments include working with, Donnie McClurkin (Live in London album), Helen Baylor, Alvin Slaughter, Be Be Winans, Ron Connolly, Roger & Sam, Mark Beswick and others but to name a few. Mike continued progressing himself and at college took up a music course. One of the requirements was to learn how to play more than one instrument! This meant that he could efficiently play Drums, Guitar, Bass and Keyboards. At college Mike met a good number of musicians that he is still associated with today.
Mike has worked with the likes of Roachford, Chaka Khan, Bond (classical group) Tom Brown, Damage and has just finished a tour with George Michael (2006-2008). He is currently sponsored by Yamaha, Parker fly, line 6 (amps), and TC electronics but to name a few. Mike loves his Gospel heritage and enjoys playing various genres of music with his electric or acoustic guitar.