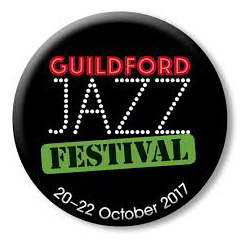 Guildford Jazz Festival, 1st year performing with 'The Brethren'
Date:

October 21, 2017

Time:

18.45

Location:

Harbour Hotel, 3 Alexandra Terrace, Guildford GU1 3DA

Venue:

Louise and The 'Brethren'
I sang to the people of Guildford on 21st Oct for the opening of The Guildford Jazz Festival.
Very honoured to be asked by my fellow friend, Winston Rollins to perform with The Brethren.
It was a fabulous evening and thank you for all the lovely people who supported the whole event…..